Volcano Hike & Hot Springs
The 29,692-acre (12,016-ha) Arenal Volcano National Park is located within the larger 504,094-acre (204,000-ha) Arenal Conservation Area, which protects some 16 reserves between the Tilarán and Guanacaste mountain ranges. This area contains a great wealth of geologic and biological complexity, as evidenced by the active and incredible Arenal Volcano.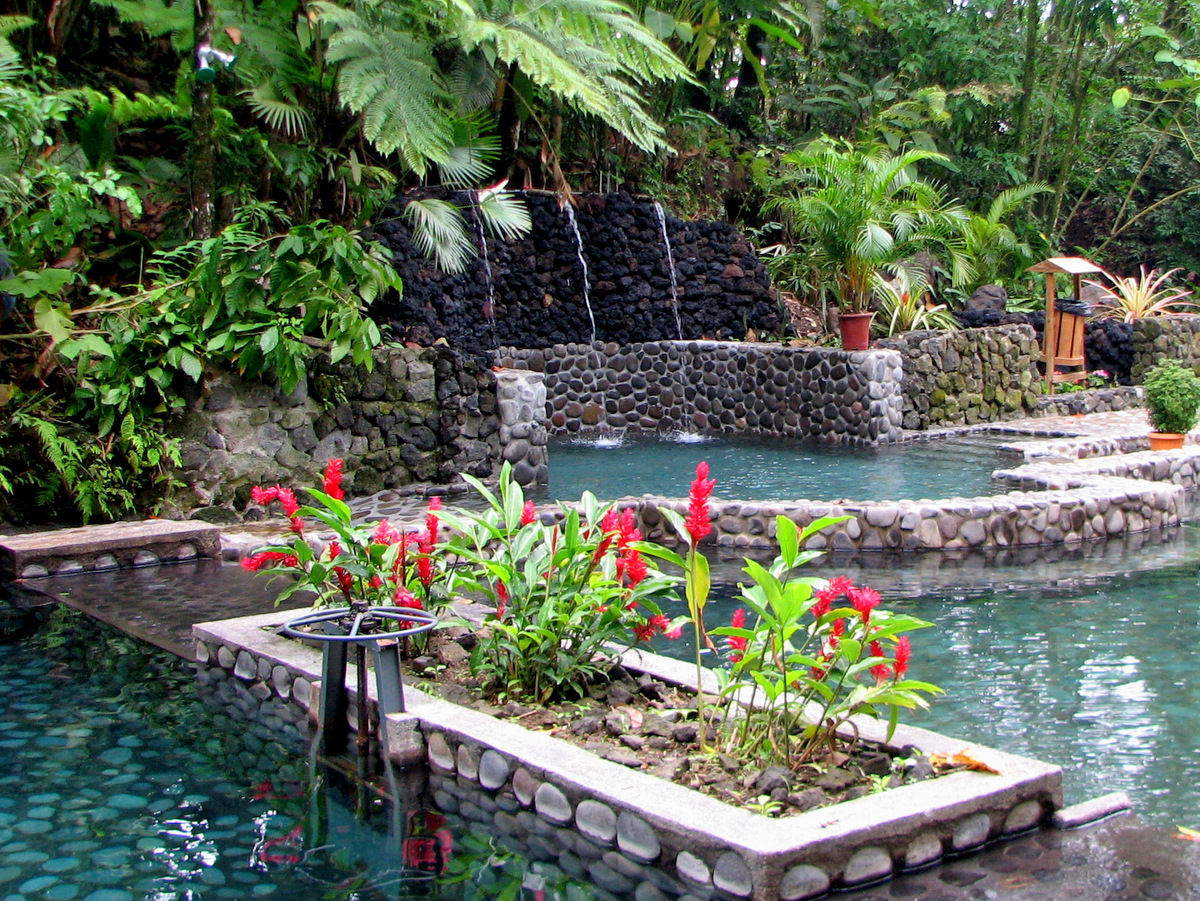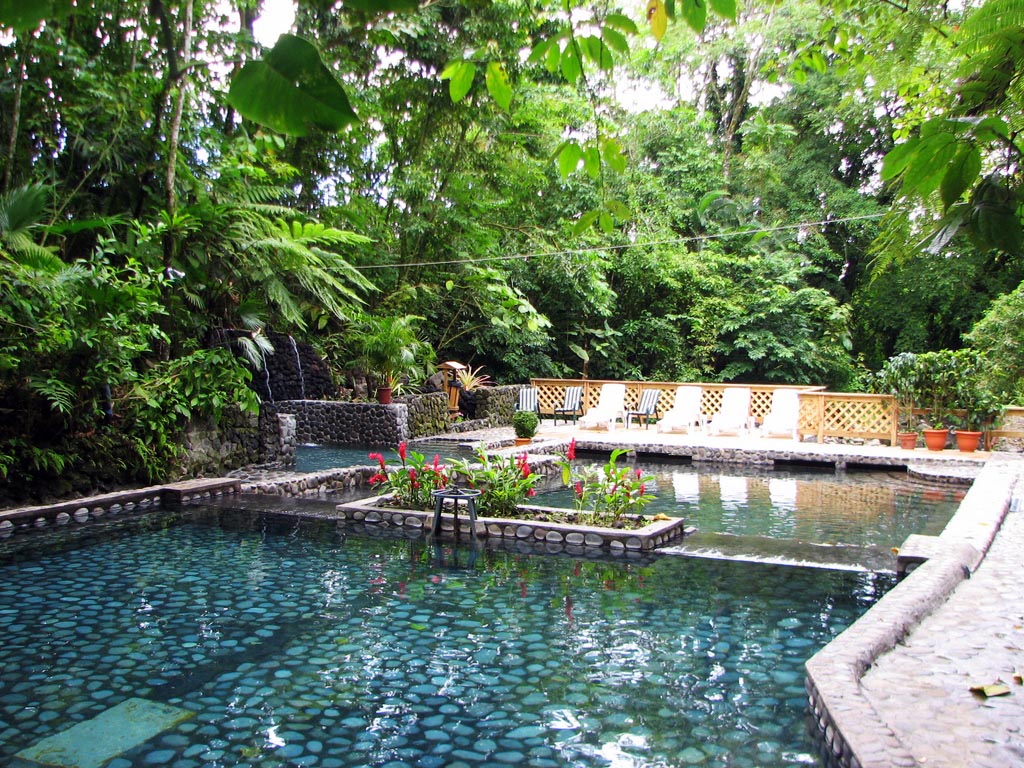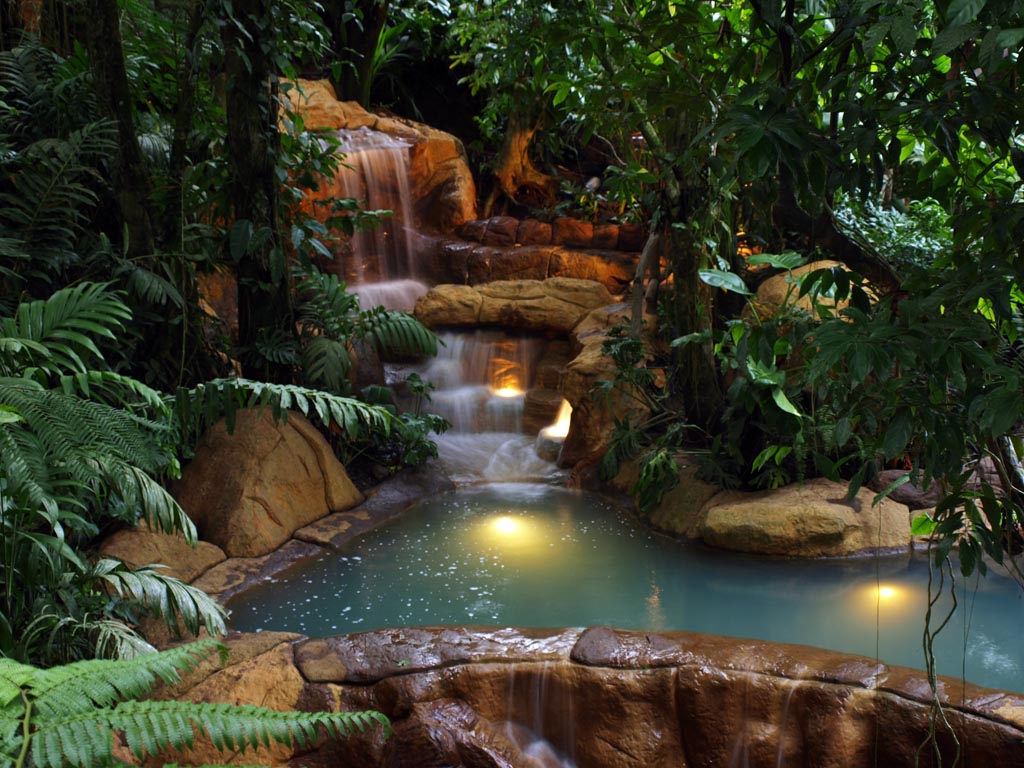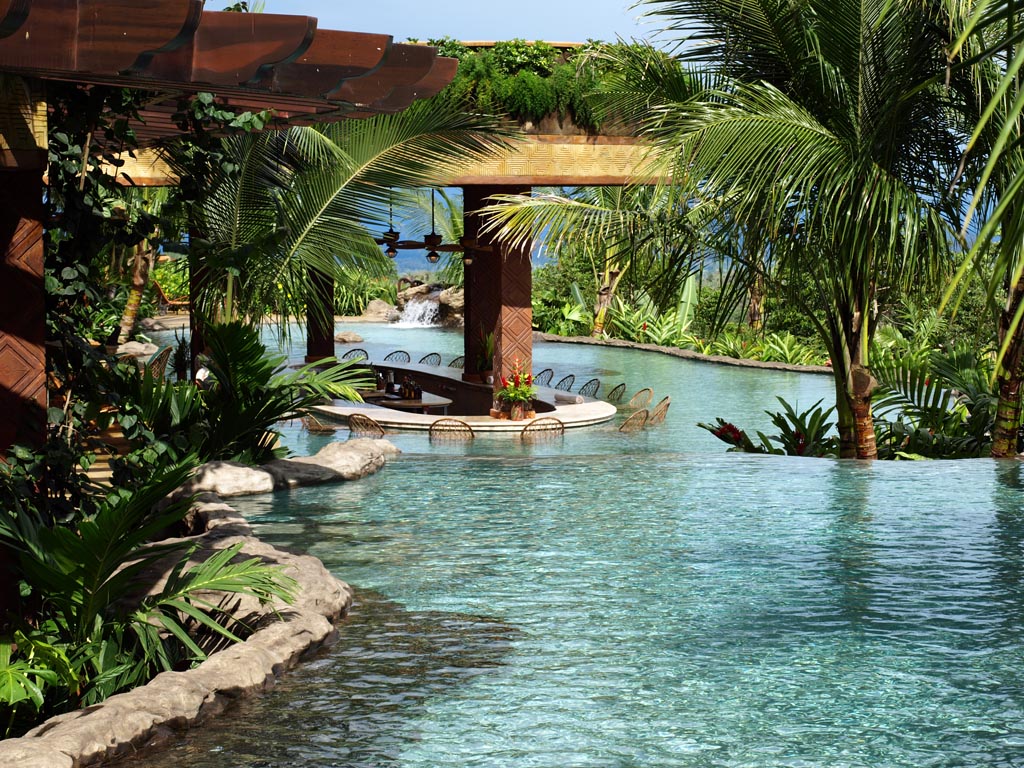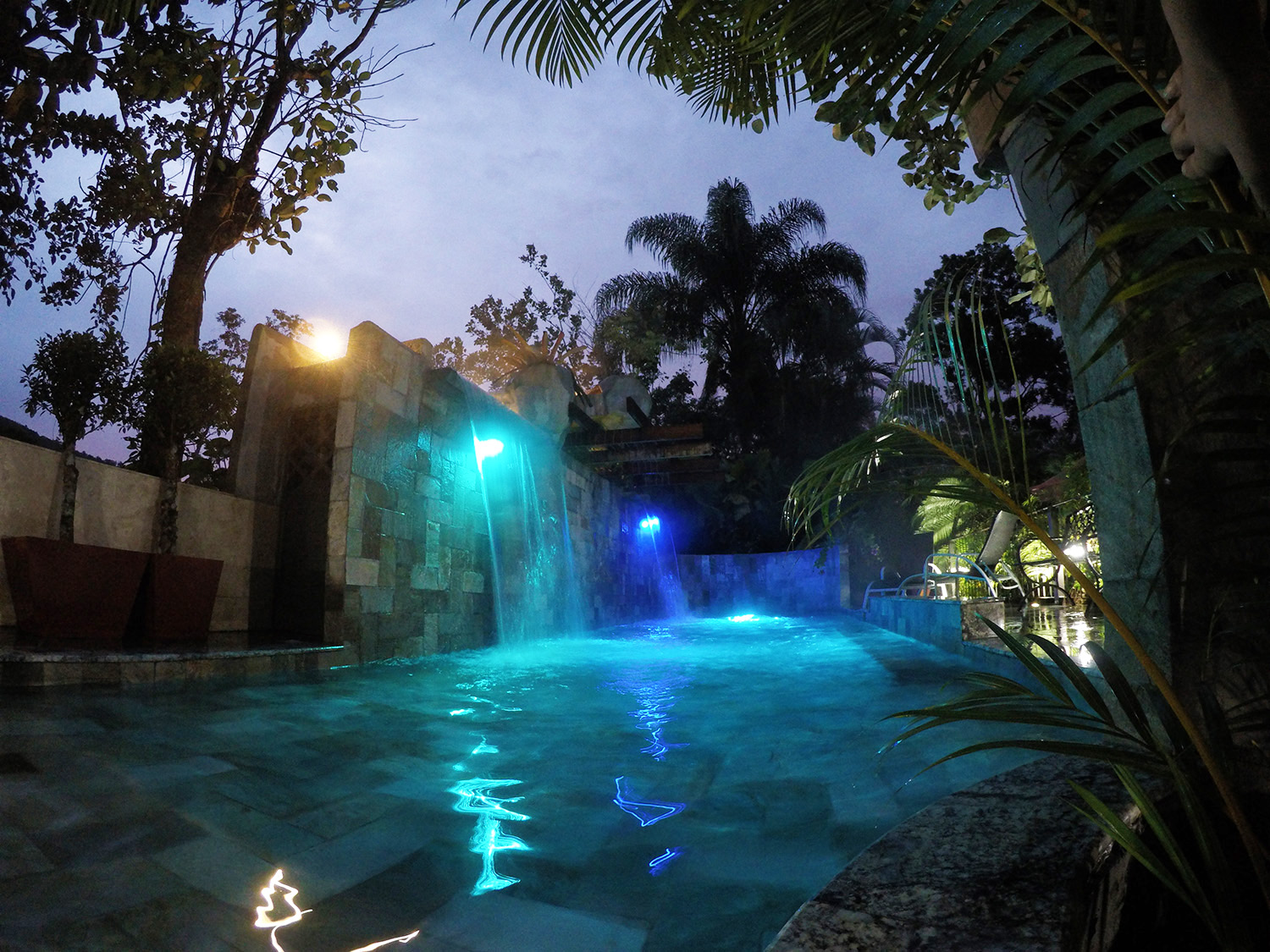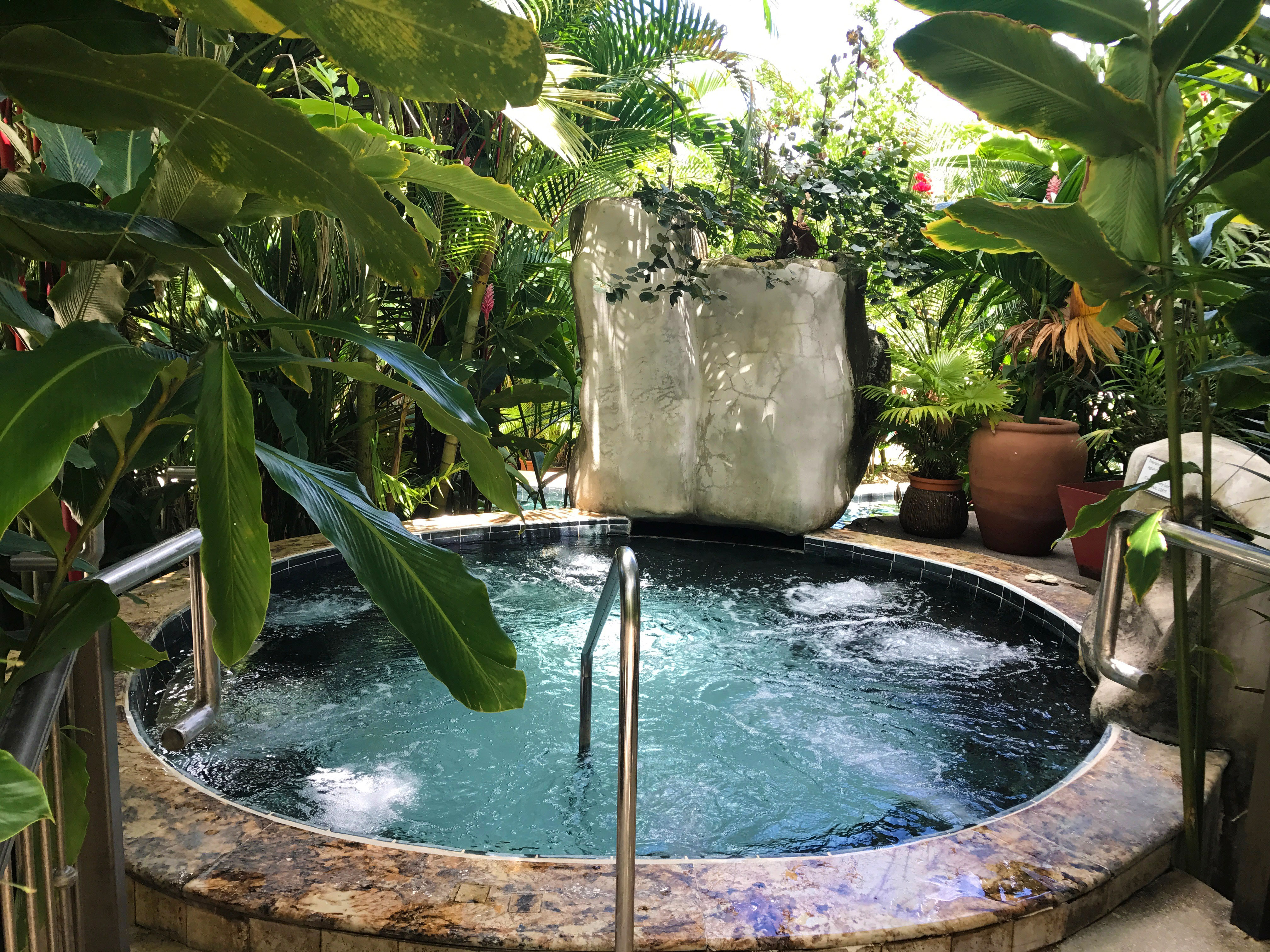 Walk Volcanic Trails & Soak in Hot Springs
In truth, this national park has two volcanoes – the 5,357-foot (1,633-meter) Arenal Volcano and the 3,740-foot (1,140-meter) Chato Volcano. The latter has been inactive for nearly 3,500 years and has a collapsed crater that contains a picture-perfect lagoon.
In contrast, Arenal is Costa Rica's most active volcano, and since July 29, 1968 its lava flows have been consistent. On this day in 1968, three craters burst open along the volcano's western flank. "Crater A" measured 1,000 meters across and set off a pyroclastic flow of toxic gas and hot rocks that spread 12 km, devastating the towns of Pueblo Nuevo and Tabacón. In doing so, it killed 87 people. In September of the same year, "Crater A" began again to emit lava, and remained the most active crater until 1973.
In 1973, the eruption activity migrated to "Crater C." This crater remains active to the present day, and is characterized by lava that is of an andesite basaltic composition, with explosions that contain pyroclastic materials and gas emissions. During the days, you can see smoke and cinder blocks billowing from Arenal's top, while at night you can watch the fiery-red lava pour down its steep sides.
The active vent is along the western side of the volcano. The town of La Fortuna lies within its eastern shadow, meaning that you'll need to take a trip to the other side to catch a glimpse of the lava. It's also important to note that on many days clouds obscure the top.
Within the national park, short trails (3.4 km and 2 km) pass through both secondary forest and lava fields from previous eruptions. The park rangers keep a close eye on the volcanic activity, and will not hesitate to close trails or portions of the park if they feel that it is unsafe.
Arenal plays a large role in Costa Rica's power production. Lake Arenal, which rests at the base of the Arenal Volcano, supplies 12 percent of the country's hydroelectric energy. On the opposite side of the lake, wind farms catch strong gales that whip across the Tilarán mountain range, while the Miravalles Volcano Geothermic Plant taps into the area's volcanic activity for electrical power.
Arenal's climate is variable. Both the Pacific and Atlantic oceans influence its temperature (which oscillates between 21°C and 27.5°C) and annual rainfall (which averages between 3,500 mm to 5,000 mm). The rainy season lasts from May to January, while the dry season runs from February to April.
What animals are you likely to see while exploring the Arenal Volcano National Park? You might spot deer, tapir, howler monkeys, white-faced monkeys and snakes, or birds like parrots, orioles and brown magpies. Plants include various species of palms and bromeliads (including the endemic specie Pitcaimia Funkiae), guayabo de monte, bait, ceiba, cirri, laurel, higuerones, fungi, orchids, and ferns.
Volcano Hike & Tabacon Hot Springs Volcano Hike & Eco Termales Hot Springs Volcano Hike & Los Perdidos Hot Springs Volcano Hike & Paradise Hot Springs Volcano Hike & Baldi Hot Springs
Transportation
Pick-up and drop-off at several Arenal hotels.
What's Included?
Guide, full meal and entrance fees.
What to Bring?
Closed toed shoes, a camera, swimsuit, a light jacket and extra clothes to change before dinner.