La Fortuna Costa Rica
Literally translated from Spanish as "The Fortune," you are indeed fortunate to spend some of your vacation in this popular destination! The pleasant town of La Fortuna is delightfully described as "a small and leisurely town," tucked into the base of the Arenal Volcano. You'll be able to explore quaint shops, a colorful central park, and a backdrop that's organized around the region's picture-perfect volcano.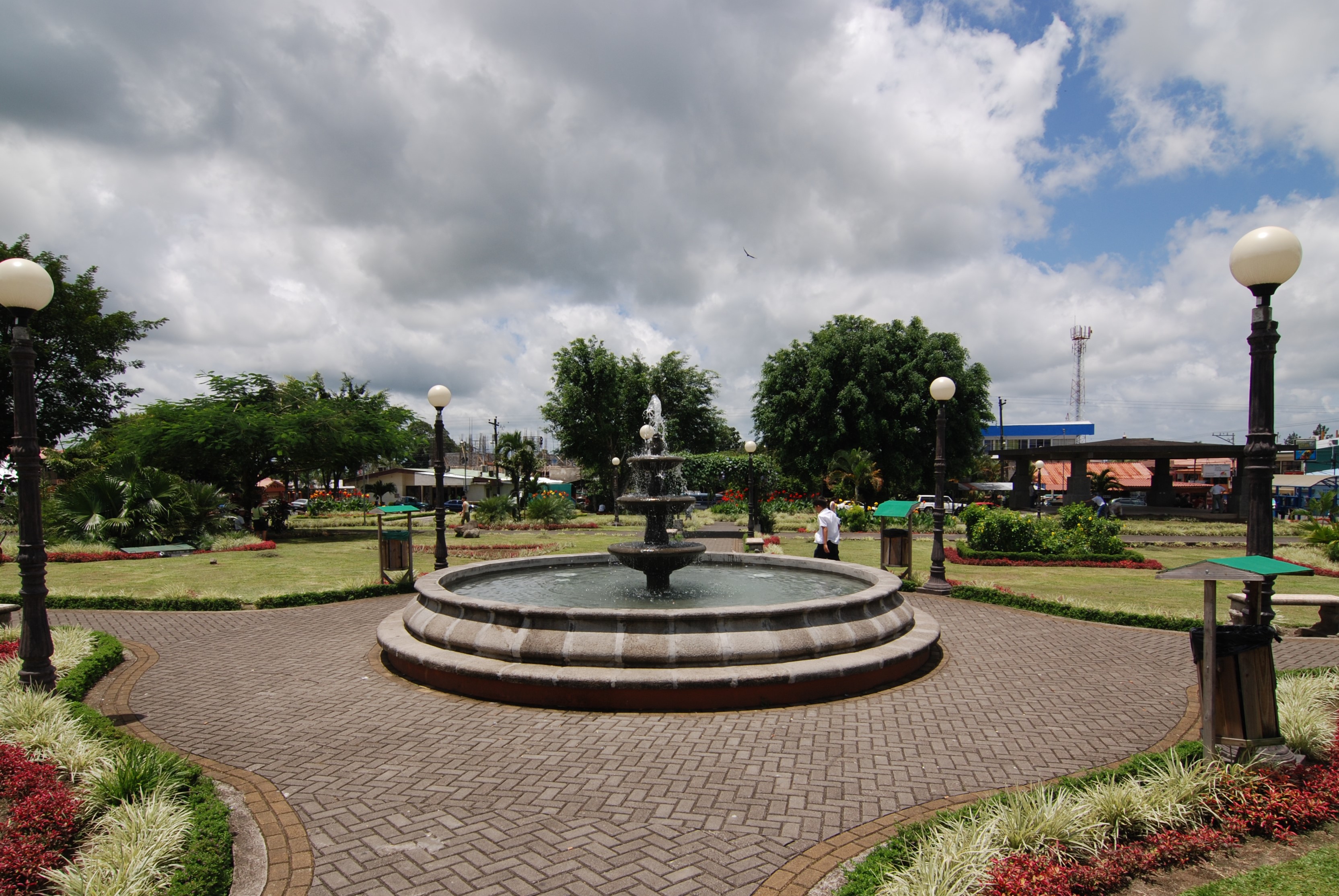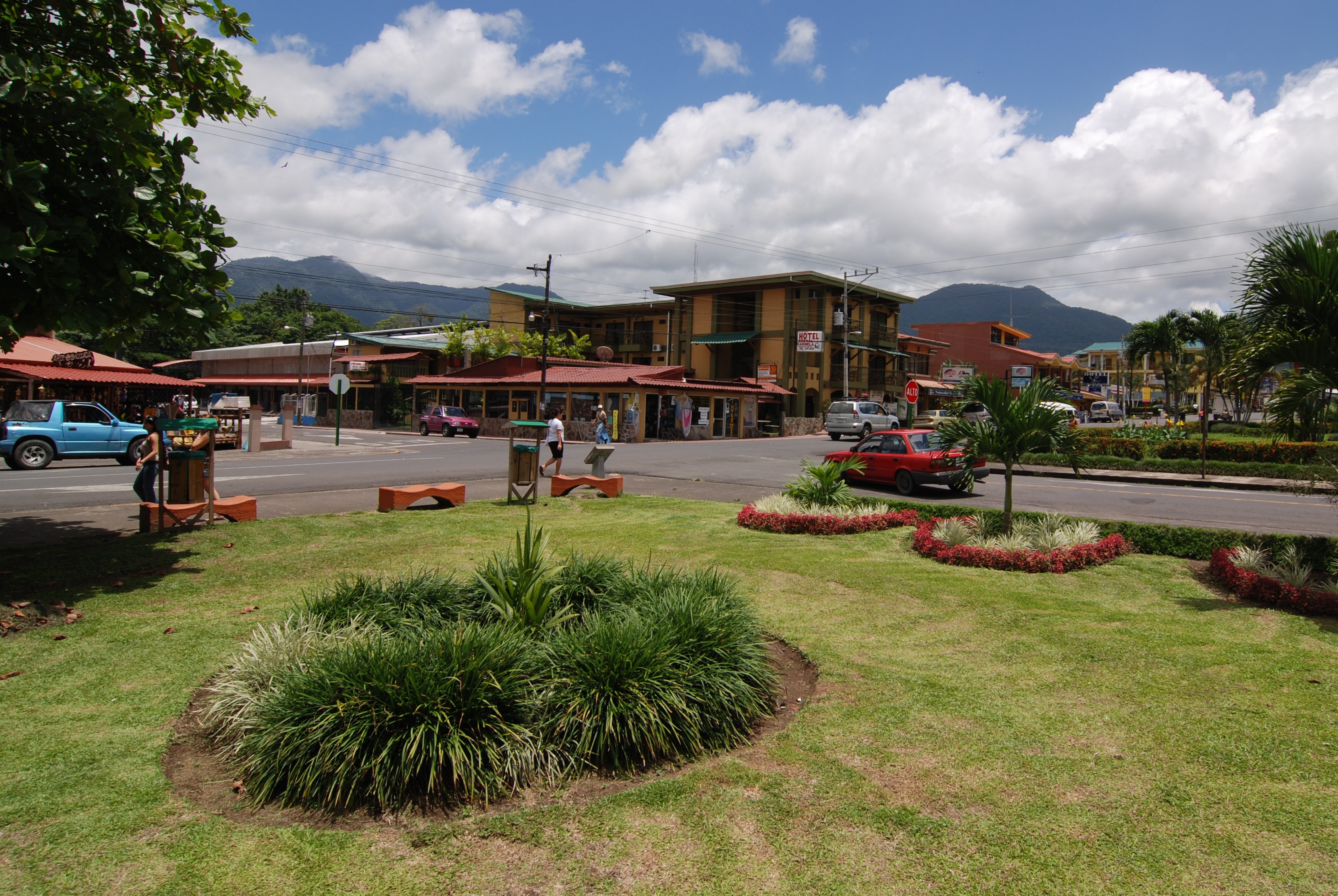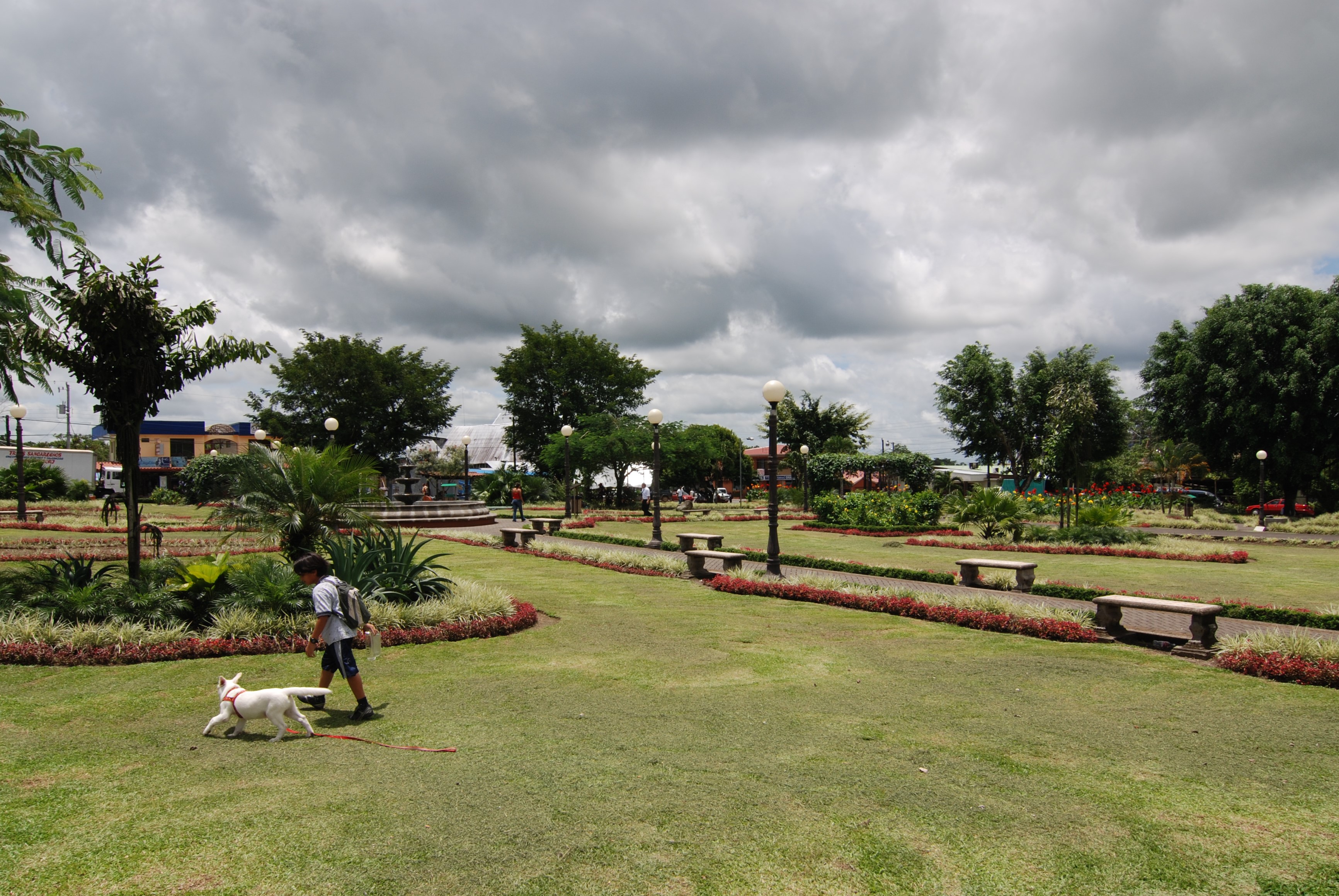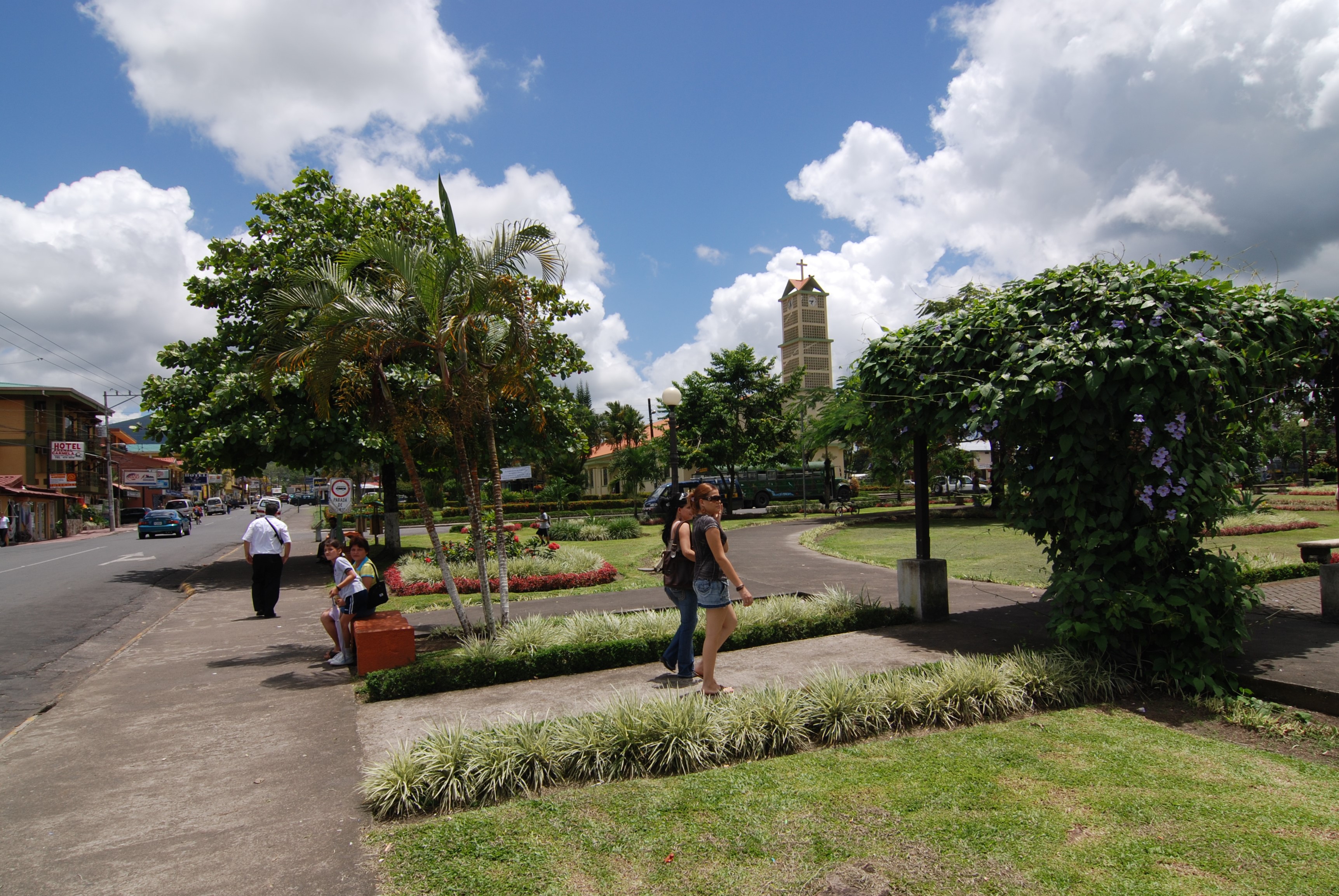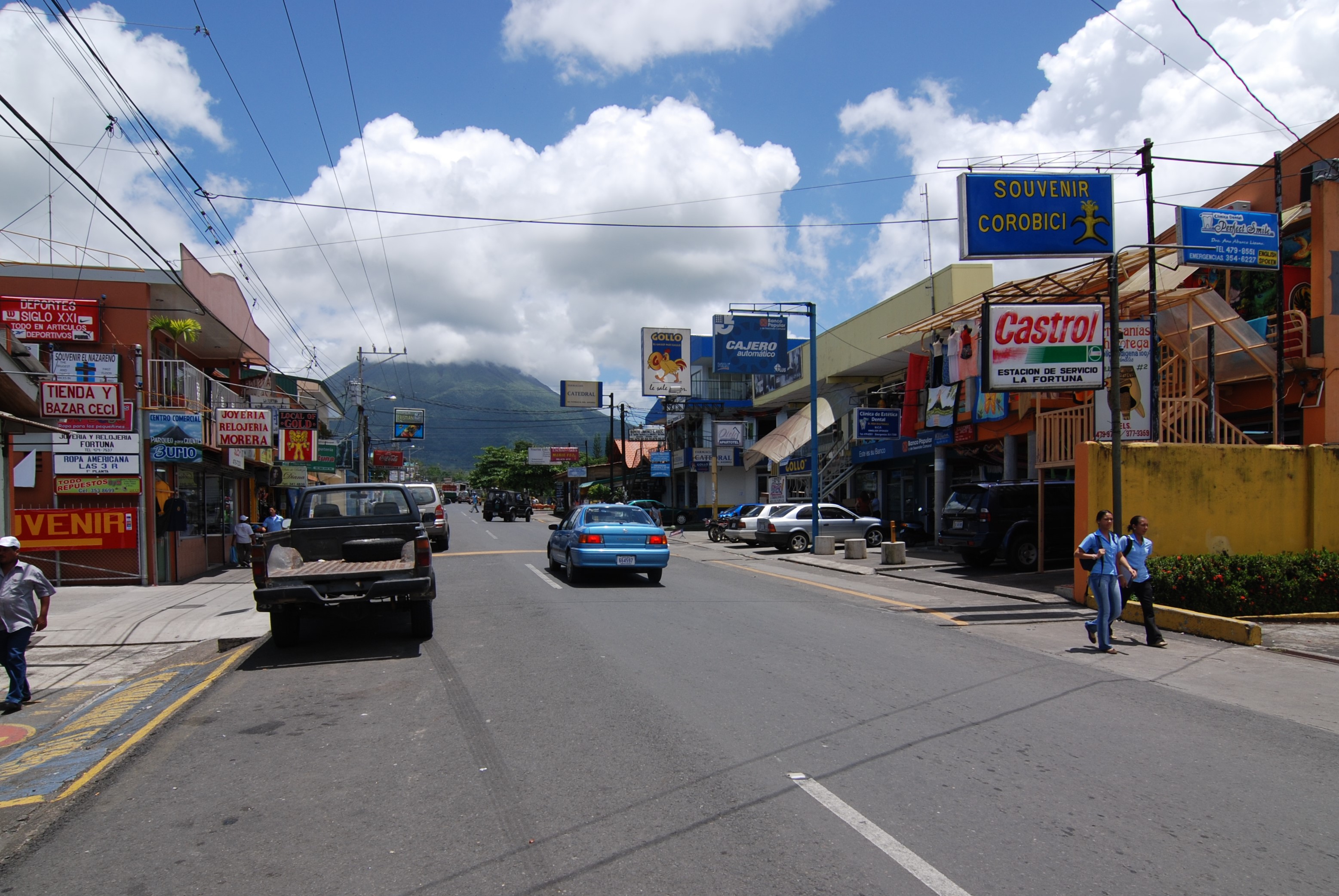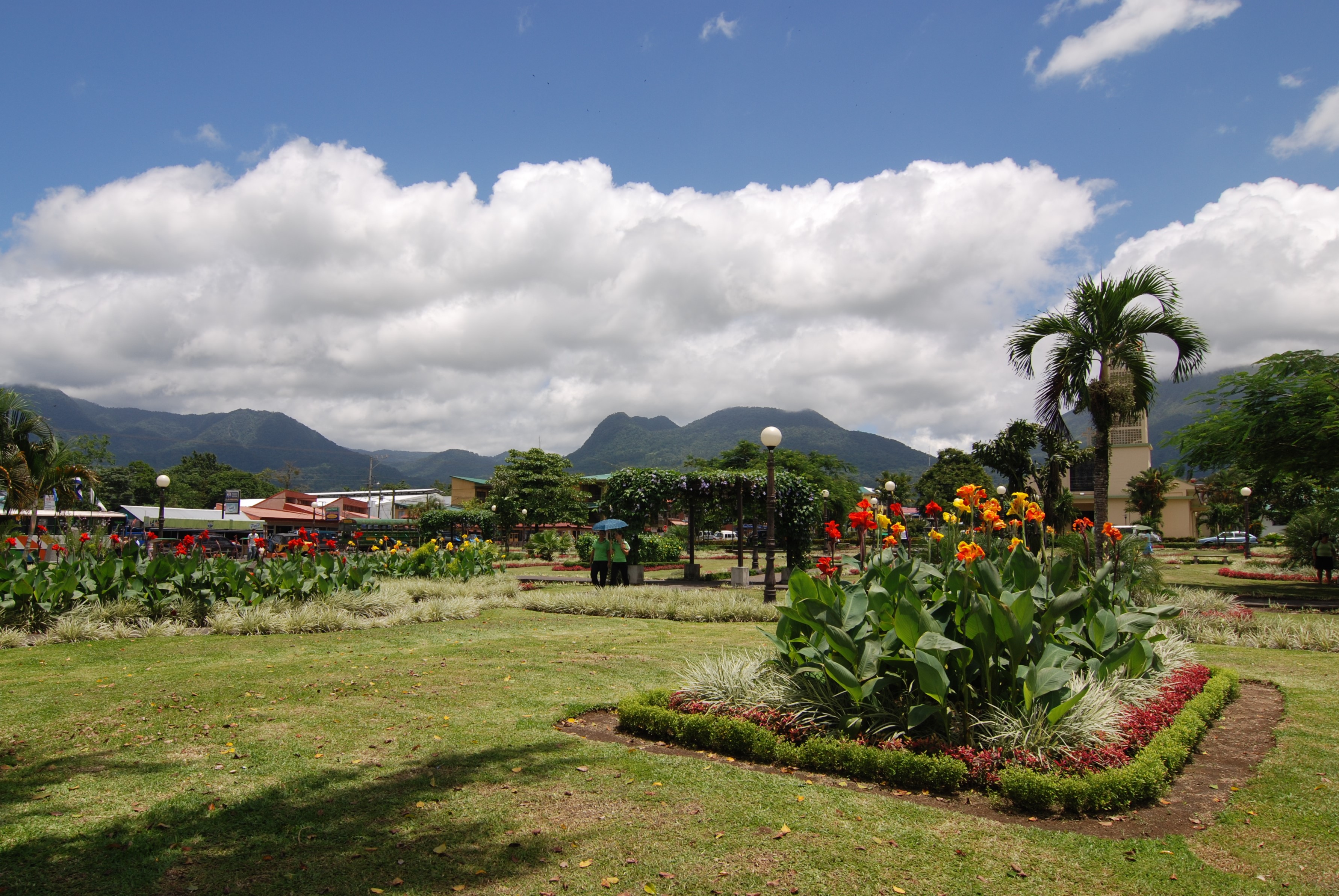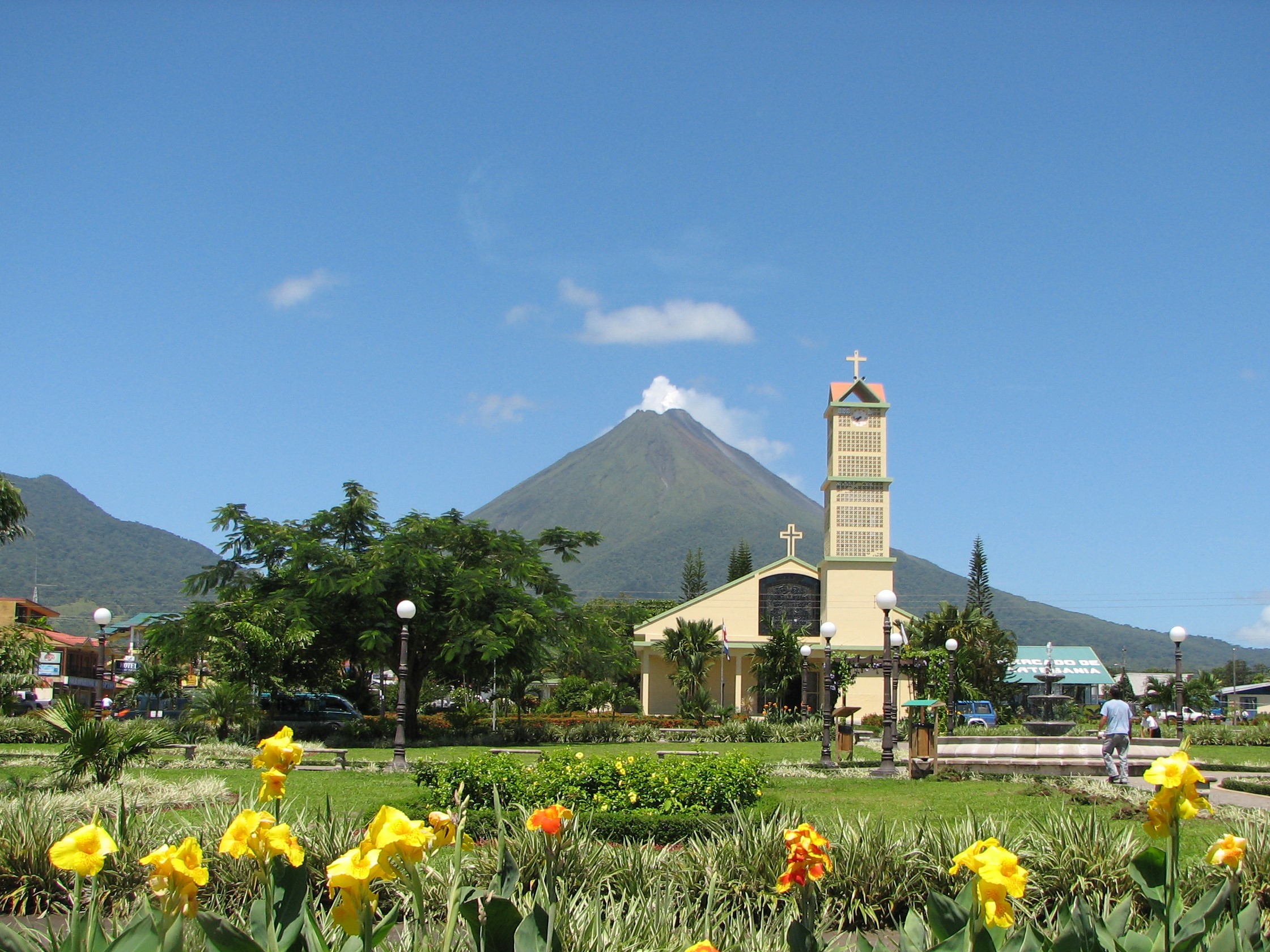 You know what else you'll be fortunate to enjoy? The outdoors! This beautiful and versatile town offers something for adventurers, cultural aficionados, honeymooners, families, backpackers… You name it, and there's a vacation package for you. Whether you spend all of your time exploring La Fortuna at a slow pace, or spend a few days here as part of a longer journey, you're about to enjoy the beauty, fresh air, and fun you need for the year. Friendly people, beautiful scenery, great activities, and this is only the beginning…
A deceptively quiet town.
The La Fortuna region has always been beautiful, but it has not always been this calm. On a clear day, the majestic Arenal Volcano can be seen looming over this peaceful town. La Fortuna's history is intimately connected with the region's volcano. Now dormant, there was a time when it was awake and ferocious! On the morning of July 29th, 1968, Arenal Volcano violently erupted — spewing ash, rocks, and gas for three consecutive days. As the smoke cleared, the villages of Tabacón, Pueblo Nuevo, and San Luis were found buried under the debris, with 87 people dead.
Out of this tragedy, La Fortuna (The Fortune) was born as the central town in the Arenal Volcano area. The region has become a successful travel destination, and (like the whole of Costa Rica), is a champion of sustainability. As for Arenal Volcano, it's now dormant, so you can enjoy its beauty up-close in the Arenal Volcano National Park without being in harm's way.
La Fortuna — my other name is adventurer's paradise.
Sitting just 4 miles (6.4 km) from the Arenal Volcano, the picturesque little burg of La Fortuna holds an exciting secret. As the entrance point for the main road connecting the Arenal region, Lake Arenal, and the path to Guanacaste, La Fortuna puts you mere steps from a variety of exciting adventures.
The La Fortuna and Arenal area has a wide range of activities, including horseback riding, whitewater rafting, canopy tours, and more. Since the region is popular with travelers, its anticipated that it might be your first time going on some of these tours. That means you have more options when it comes to booking, because most of our activities are prepared to welcome absolute beginners!
Heads-up, when the adrenaline wears off, some of these activities might leave you feeling a little tired and sore (in a good way). After a long hike or spending the day getting in and out of a harness, you can slip into one of La Fortuna's many geothermally heated hot springs — ah, the perks of living near one of Costa Rica's volcanoes.
An outdoor experience and a cultural fix…
La Fortuna is full of incredible activities, and you don't have to be an adrenaline junkie to enjoy them. Yes, you can kayak across Lake Arenal, and hike around Arenal Volcano National Park, but you can also enjoy amazing cultural tours in the fresh air!
Discover the history of Arenal Volcano on a walking tour. Learn about coffee and chocolate from the ground up (there will be samples). Enjoy an incredibly fresh meal on a farm to table tour.
Prepare authentic Costa Rican dishes in kitchens with beautiful views, then enjoy your handiwork al fresco.
When you feel up to a little bit of activity, but still want to take in nature at your own pace, consider packing a picnic and hiking to La Fortuna Waterfall. It's a great mix of cerebral enjoyment and exercise! Along your journey, you'll be able to take in Costa Rica's native flora and fauna, so bring your favorite notebook to record your findings. At the falls, you can swim, take photographs, record the roar of the water and the sounds of the outdoors, or paint en plein-air.
The best part of getting outside in La Fortuna is that, like our travel planning service, our tours feature local expert guides. So, while you're having a great time, you're also supporting the local community's entrepreneurs and family-owned companies! Talk about an all-in-one.
Why you might not know that you're going to La Fortuna, Costa Rica.
"Impossible!" you state, incredulously, "This place sounds awesome! No way could I not know where I'm going."
What we really mean by this is that there's a lot of confusion surrounding the terms 'Arenal' and 'La Fortuna.' You see, La Fortuna, Costa Rica is the town nearest Arenal Volcano. When people discuss 'Arenal, Costa Rica' they are typically referring to the collective outdoor region which includes Arenal Volcano National Park, Lake Arenal, and the activities found at these sites or their nearby areas. Thus, if you're going to stay in 'Arenal' it's highly likely that you'll actually be residing in (or at least passing through) La Fortuna, because you can't reach one without the other — remember, La Fortuna is the region's entry point!
See the map of La Fortuna here.
Families love La Fortuna!
Everyone looks forward to vacation time, but the type of trip you took before you had a family isn't always the type of trip you can take after you have one. You have to make sure that the children don't spend the whole time in front of a screen. The kids can't get bored, and teens and young children often aren't interested in the same things. On top of that, it would be great if you could actually spend some time enjoying yourself, secure in the knowledge that everyone will have a great time.
The first step to achieving this goal is leaving the travel planning to the professionals. The second step is going to La Fortuna, Costa Rica. There's so much to see and do rain or shine that you'll have plenty of opportunity to make sure the entire family is out and about. Swimming, horseback riding, night tours through rainforests, hanging bridges, and water activities are just some of the the amazing activities you and your family will soon be enjoying.
La Fortuna for Lovers
Canoodling is nice, but if you really want to make the most of your time together, then make new memories. Never been whitewater rafting? Now's the time! Heard great things about canopy tours, but you're a little nervous about being so high up in the trees? You'll have someone to hold your hand and cheer you on. Explore volcanoes together, discover the creatures of the rainforest at night. These aren't just tours, they're unique activities that the two of you can share. 30 years from now, wouldn't it be nice to remember that time you went rappelling down a waterfall? Sounds much better than spending every vacation on the beach, doesn't it?
Of course, you are on holiday. The perfect time to indulge in a little traditional romance is when you book your accommodations. From private cabinas to sumptuous lodges that boast gorgeous views, and equally extravagant interiors, you'll have plenty of opportunities to pamper yourselves. Enjoy candlelit dinners, soaking in Jacuzzis and hot springs, or simply walking hand in hand as you enjoy the property's beautifully landscaped trails. Discover the beauty of La Fortuna, Costa Rica with your favorite travel companion.
Making the most of your time in La Fortuna.
La Fortuna is situated 16 miles (26 km) from Ciudad Quesada and 75 miles (120 km) from San José. The drive from San José takes around 2.5 to 3 hours. There are, however, several side trips along the way that are worth exploring, including the Poás Volcano and La Paz Waterfall Gardens (see our Driving Map to Arenal). Within La Fortuna, there are many hotels to choose from, most of which are conveniently located near restaurants, internet cafes, and the town center. The hotels that are outside of the town's boundaries are more expensive, but they offer great volcano views and more amenities than those near the center of town. La Fortuna has a number of good restaurants and bars, as well as banks, grocery stores, pharmacies, gift shops and more.
Whether you choose convenience or amenities, the key to making the most of your time in La Fortuna, Costa Rica is to decide what you most want and where you want to be. Is this a leisure getaway where you want rest and relaxation to be augmented by one or two adventures? Do you feel the need to cram in as many adrenaline activities as possible because work has you too tired to do your favorite things during the weekend? Do you want to keep your vacation green by walking as much as possible? Getting your travel needs met isn't as difficult as you think when you work with our locally-based, expert travel consultants. So call us at toll-free at +1 866-454-0889 or send us a message to begin planning your visit.