Sky Trek
Zip line through the forest on the 8 zip lines, of which the longest is 2.493 feet (1250 m).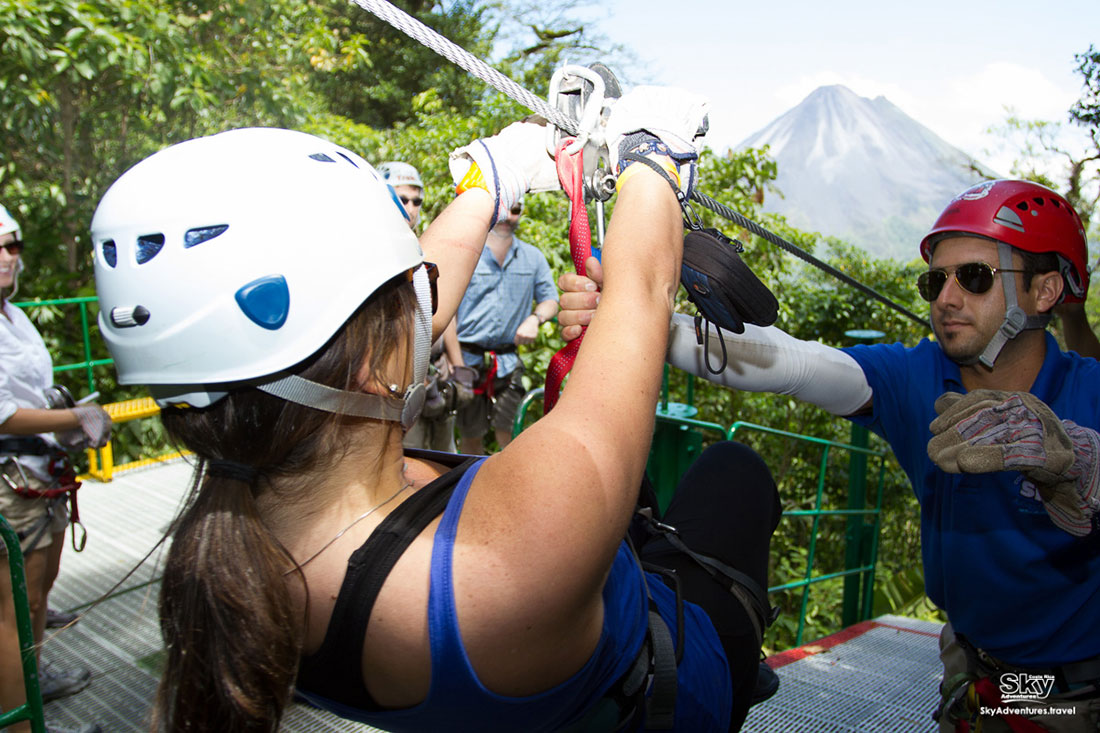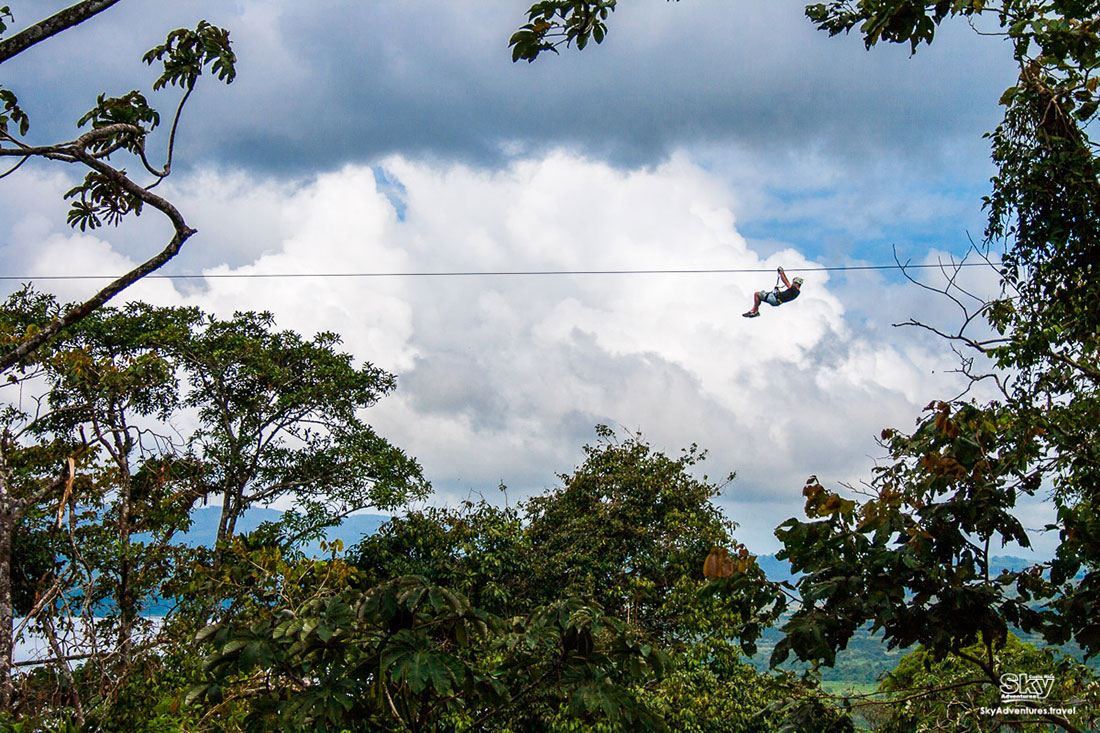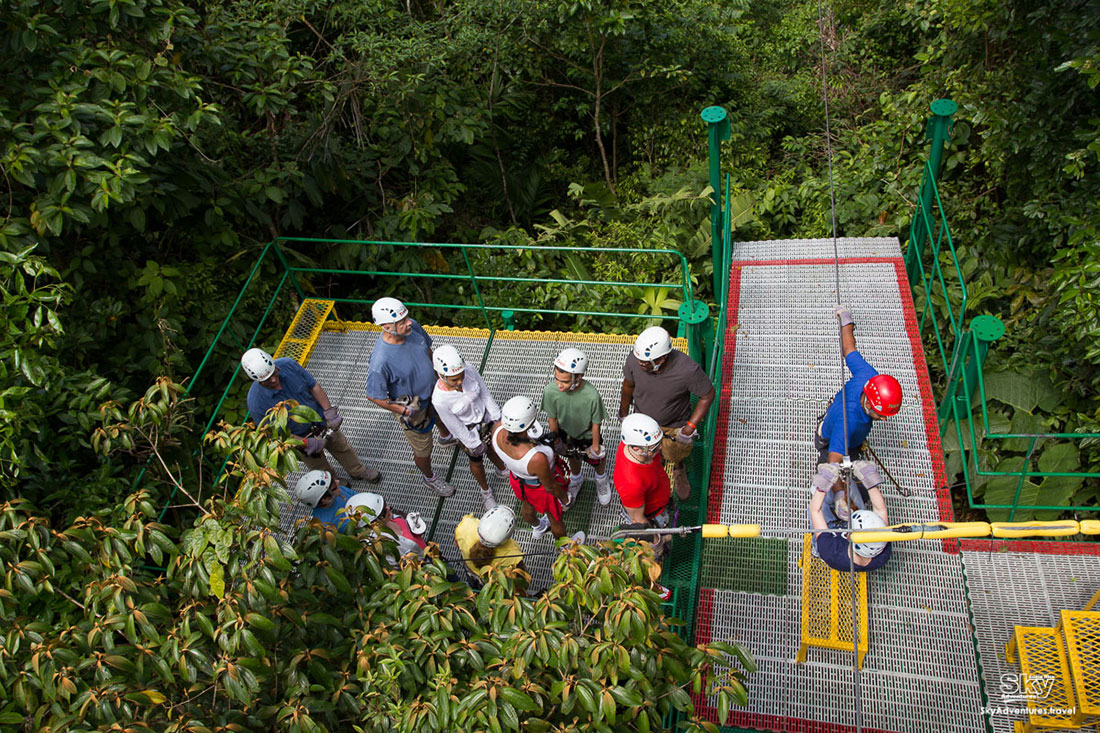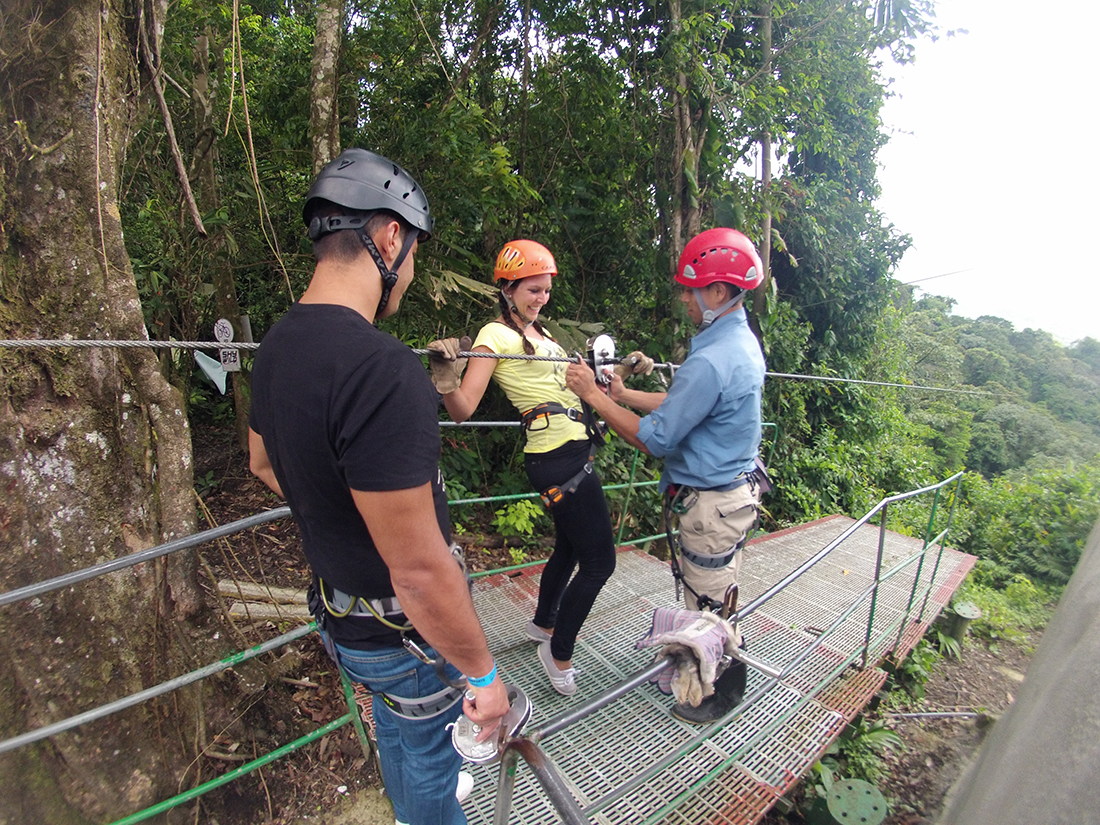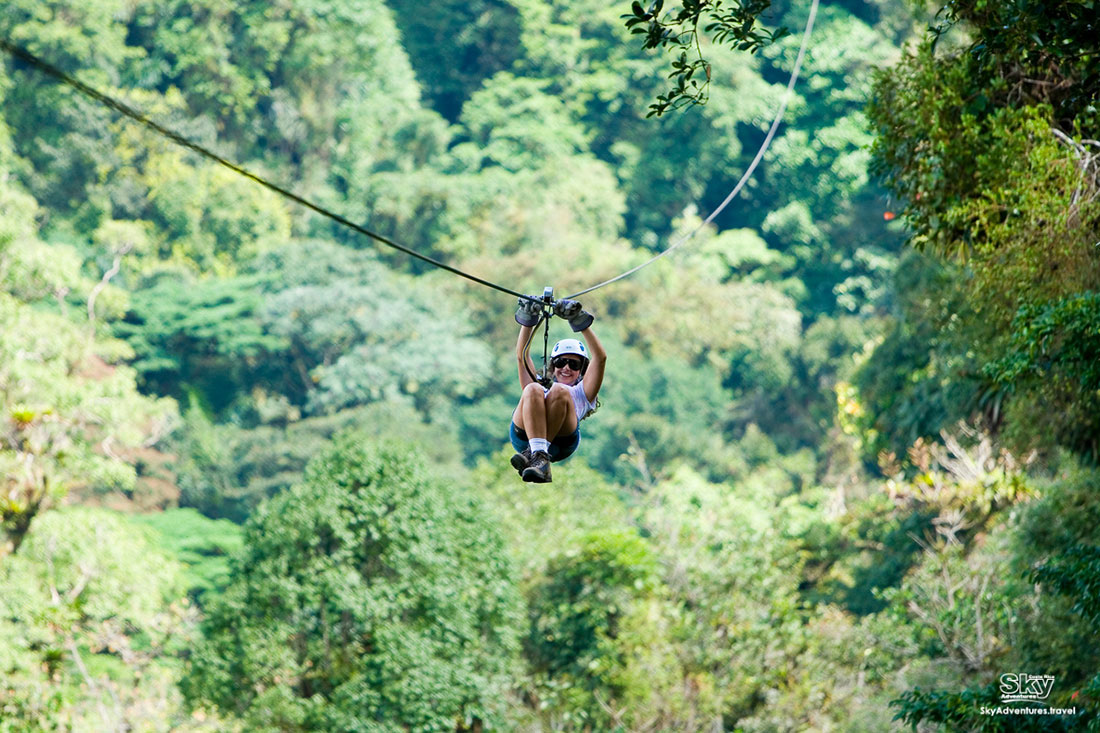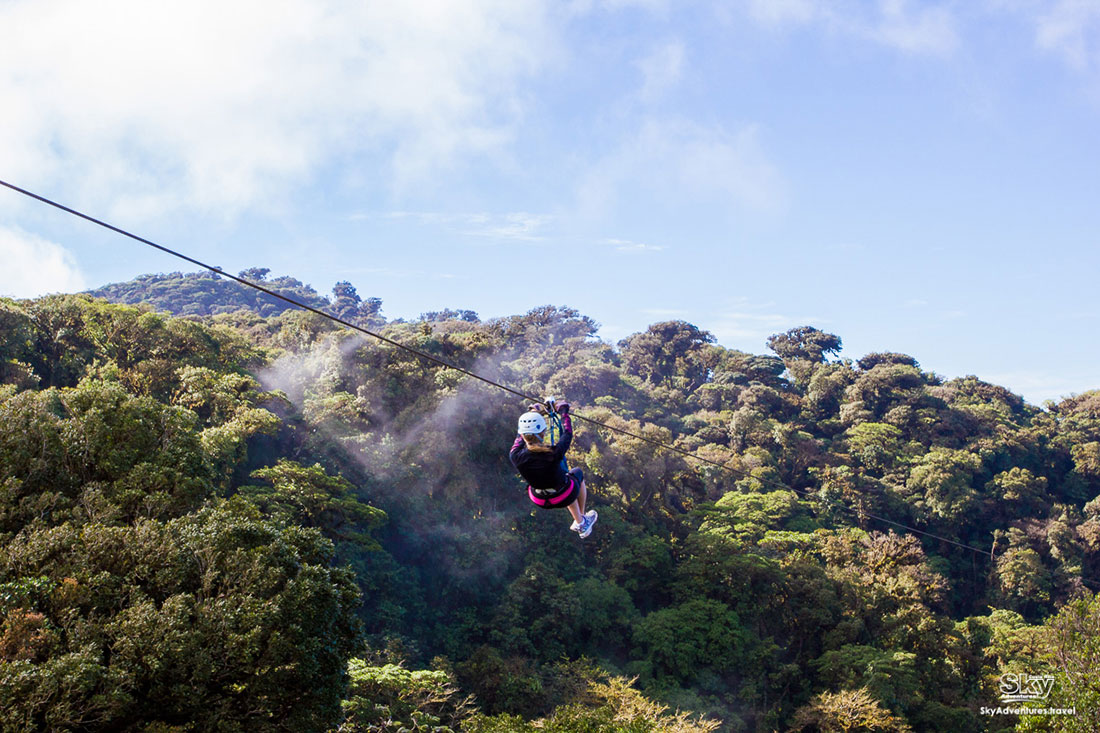 Zip over the Rainforest Canopy on Sky Trek
Your zip line experience is something you will not likely to forget very soon, hanging almost 200 meter (600 feet) above the ground and going in between treetops and canyons. Your guides will supply you with suitable equipment: a helmet, gloves and a harness. The guides will explain some safety features and then you are ready to go!
Children under the age of 8 are not allowed on Sky Trek.
Sky Trek is always in combination with the Sky Tram (as you need to arrive at the top), next to this is Sky Trek available in different combinations, look at the bottom of the page under booking options and times for more information.