Baldi Resort & Spa
The Baldi Resort and Spa is set 3 miles (5 km) from the town of La Fortuna in the northern lowlands of Costa Rica. This area is famous for its scenic volcano, vibrant rainforests, and exciting outdoor activities.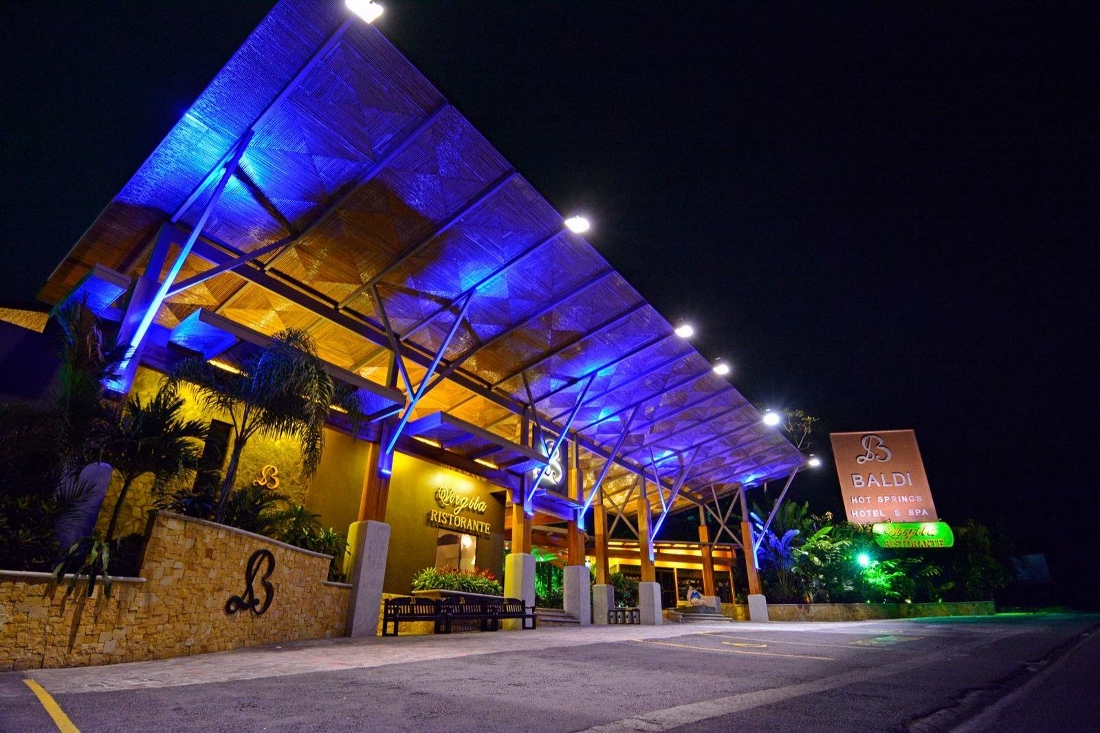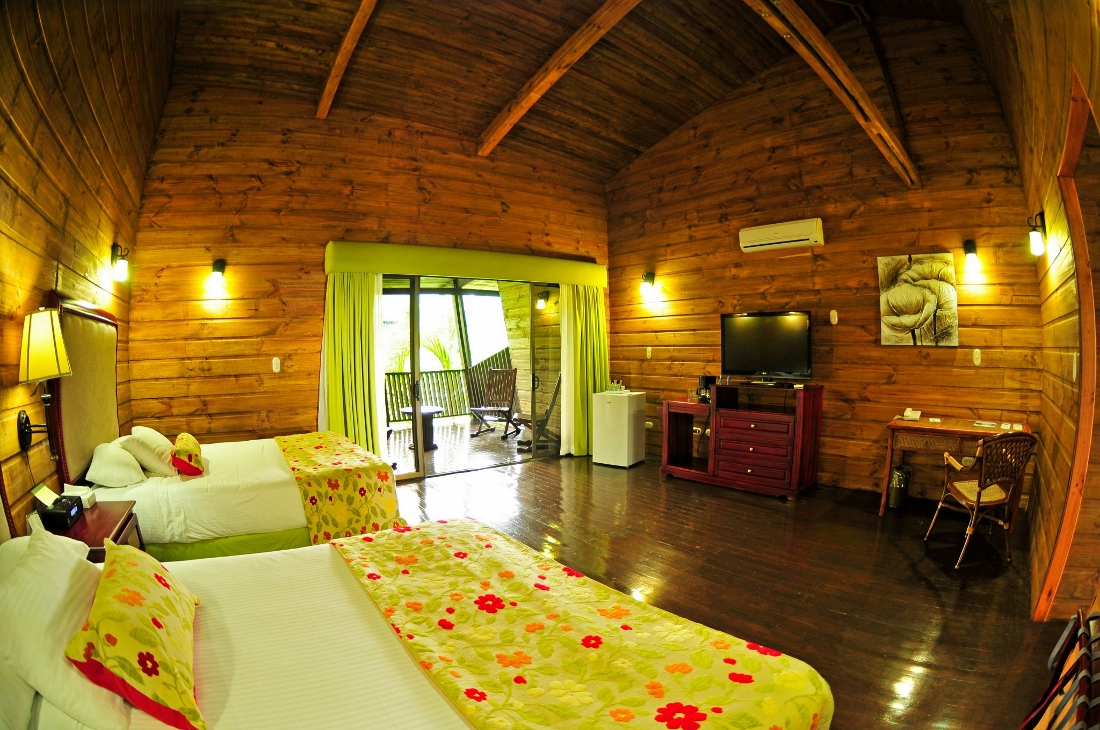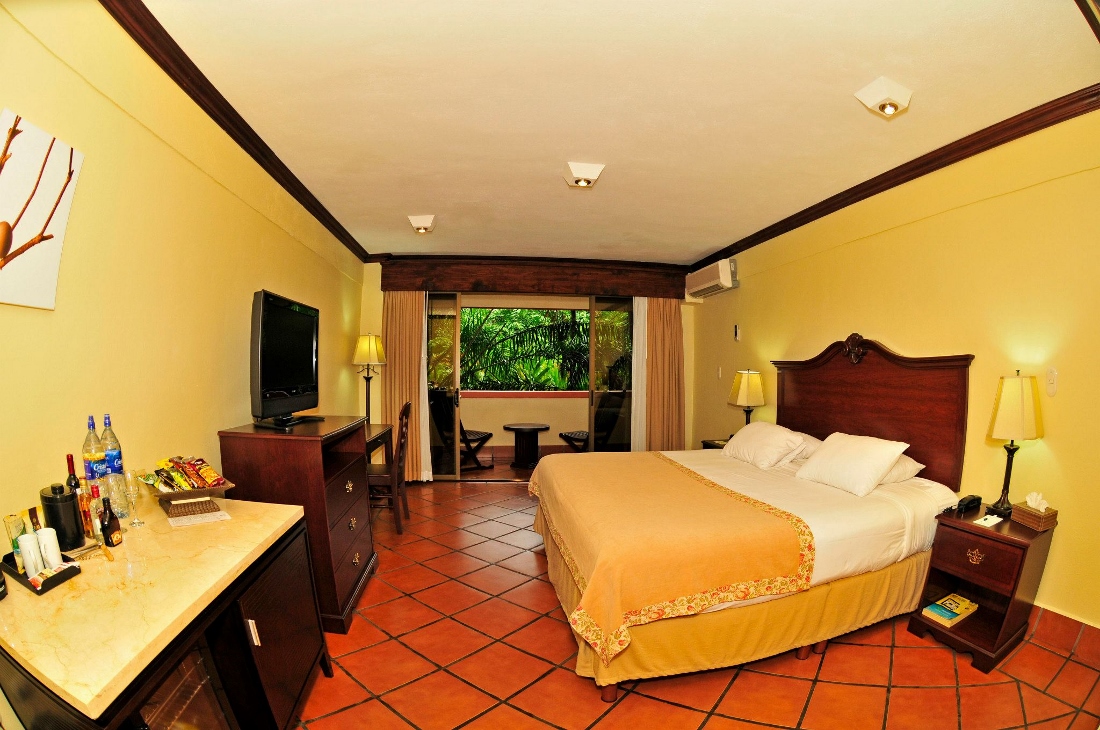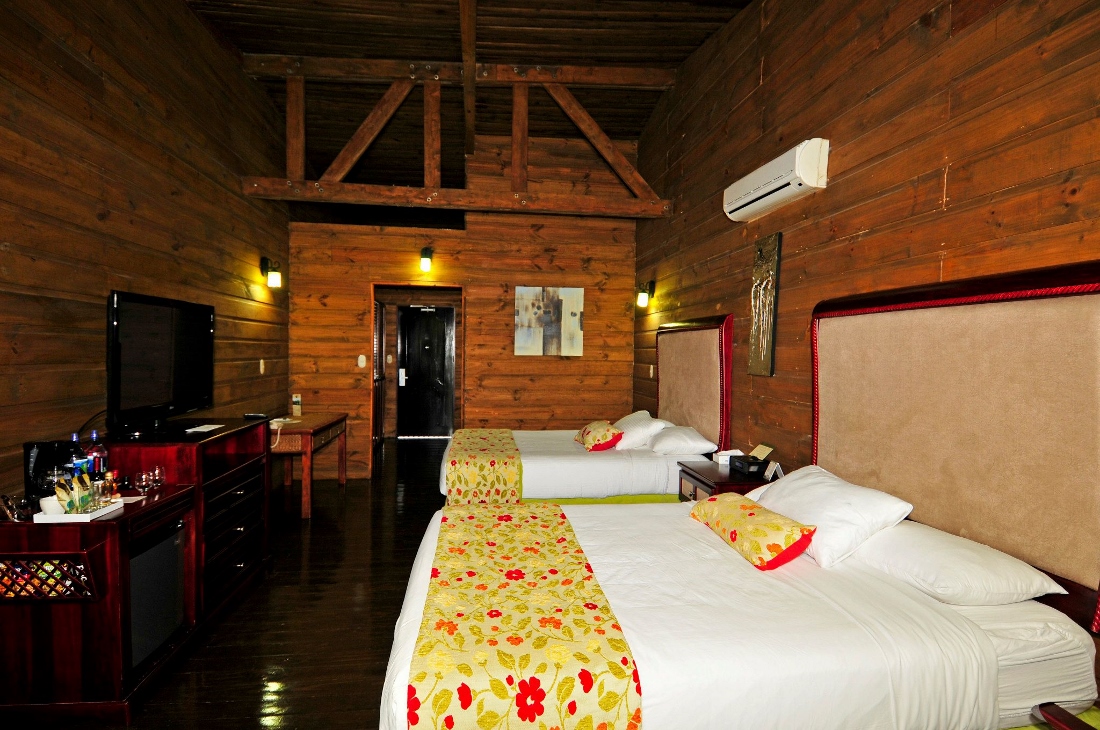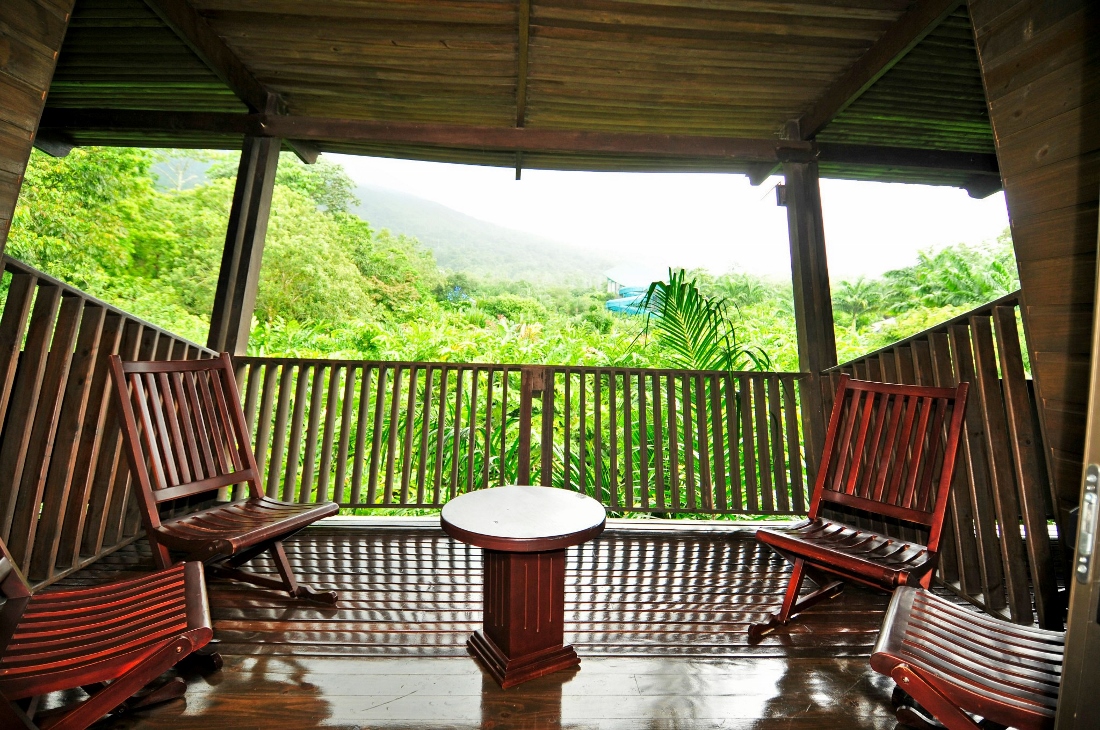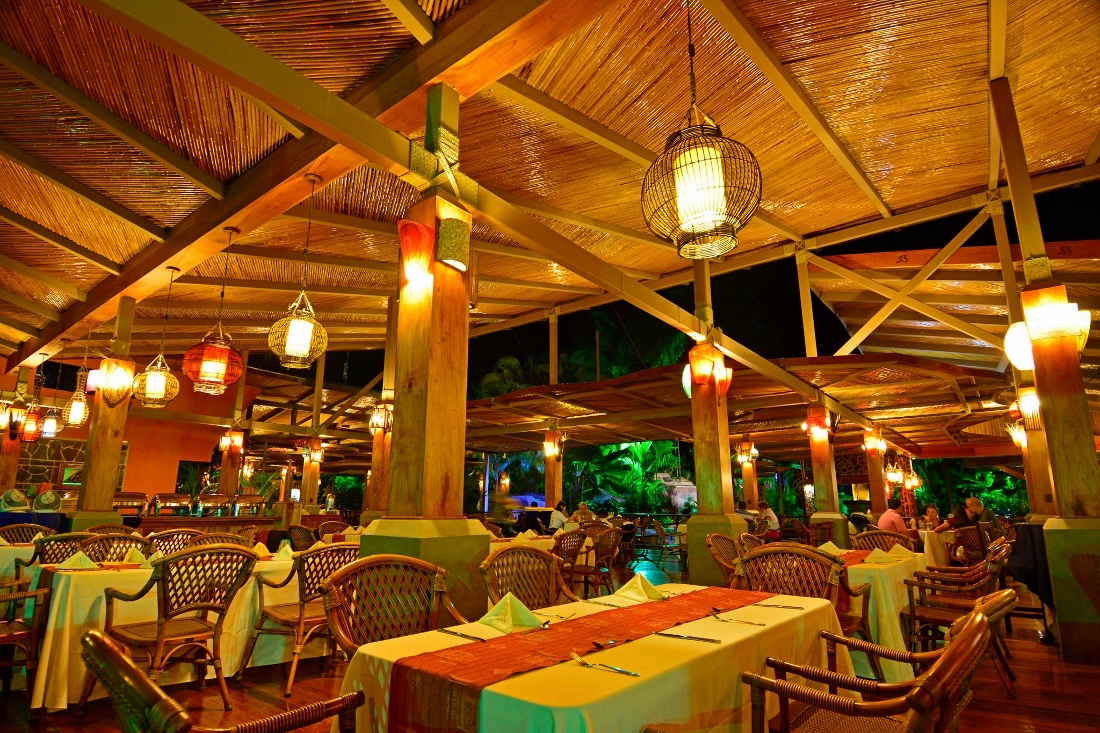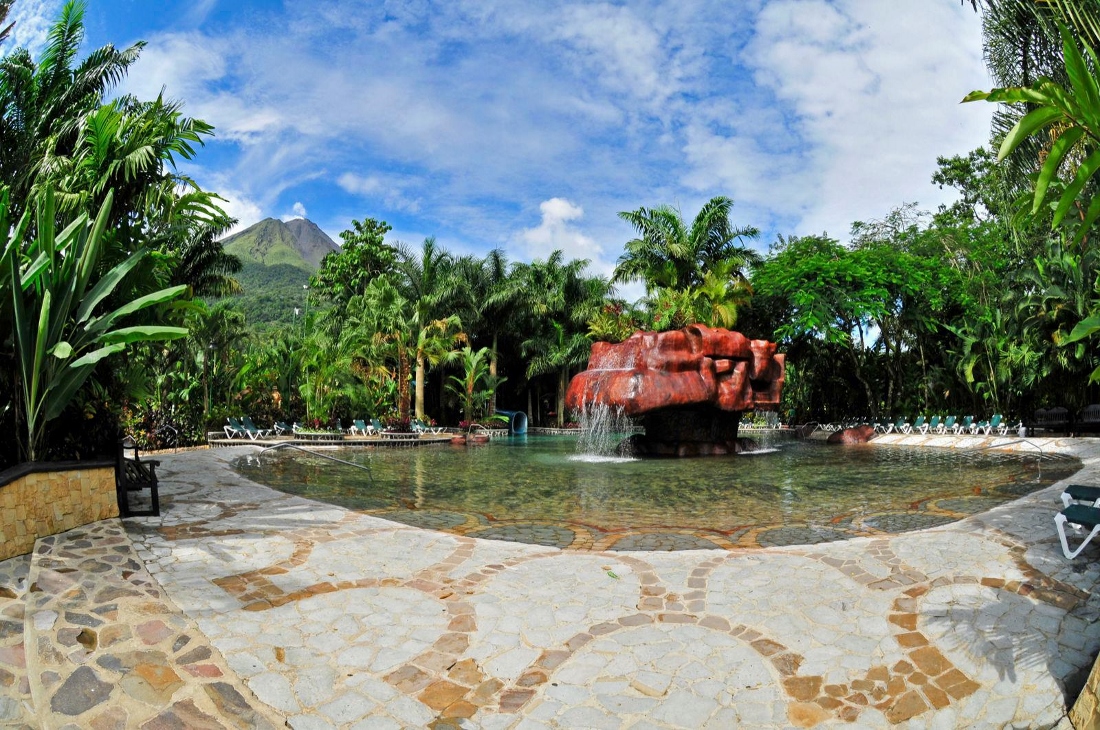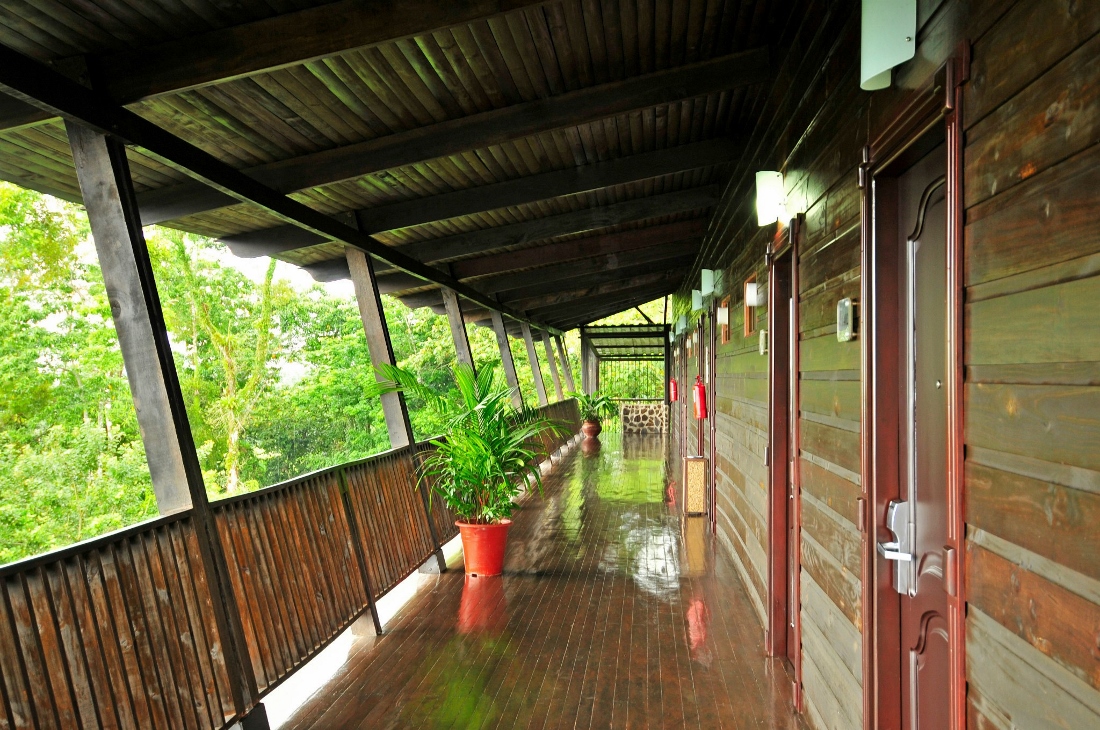 Visitors interested in searching for wildlife can sign up for either hikes through the Arenal Volcano National Park or raft trips down the Peñas Blancas River. Both options are enjoyable and offer the opportunity to spot a variety of creatures, including monkeys, sloths and tropical birds. Other activity options include waterfall rappelling, canopy tours, and windsurfing. What's more, the area hosts an impressive amount of geothermal hot springs, providing travelers with an ideal way to relax after a long day exploring Arenal.
The Baldi Resort and Spa is perhaps most notable for its sprawling and intricate hot springs. The springs have been around for some time and are a favorite tour option for many visitors to Arenal. There are both cold and hot pools, waterslides, waterfalls, wet bars and more. Near the hot springs is the hotel's spa, which specializes in massages, exfoliations, wraps, and facials. Indeed, it's almost impossible to not fall into total relaxation while staying at Baldi.
The resort has two onsite restaurants. There are both formal and informal options, and menus that span continents, flavors, and price ranges. The hotel's bar can supply nearly any libation that guests can think up.
The rooms are comfortably furnished with orthopedic beds and fine wooden furniture. All have private terraces – many of which look out onto the Arenal Volcano – and hot water bathrooms. Air conditioning ensures that guests remain cool, while a cable TV and wireless internet allow for diversion during downtime. What's more, all rooms have a safe deposit box, mini bar, coffee maker, and hairdryer.
Baldi Resort and Spa Facilities/Amenities
Swimming pool, cable TV, spa, coffee service, hot water, private bathroom, air conditioning, volcano view, safe deposit box, laundry service, private parking, restaurant, bar, wet bar, wireless internet, hairdryer, telephone, mini bar, mini refrigerator, balcony, massage, gardens, iron & ironing board, hot springs, free breakfast
ACCOMMODATIONS AT BALDI RESORT & SPA
Deluxe
these rooms have two queen size beds. They can sleep four people.
Standard
Standard – these rooms have one king size bed. They can sleep two people.
Air Conditioning
Hot Water
Swimming Pool
Cable TV
Spa
Coffee Service
Safe Deposit Box
Volcano View
Laundry Service
Private Parking
Wireless Internet
Restaurant
Hair Dryer
Telephone
Mini Bar
Balcony
Wet Bar
Gardens
Bar
Massage
Free Breakfast
Iron & Ironing board
Hot Springs