Arenal Eruption May 15, 2005 Photos
May is rainy season but usually the weather is clear in the morning with an hour or so of rain in the afternoon and clear sky at night. In May 2005 the volcano is quite active with lava flowing every 15 minutes or so on the south-west side. These photos were taken with an amateur digital camera.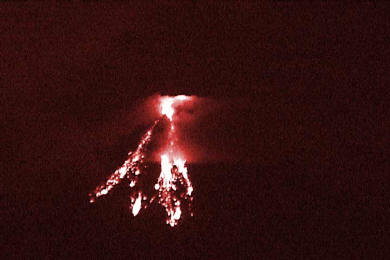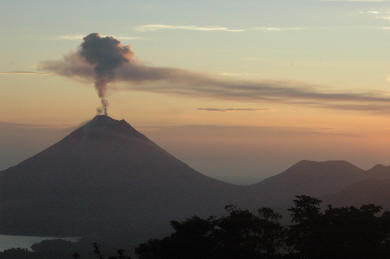 Eruption Date: Sat May 14 2005 17:00:00 GMT-0700 (Pacific Daylight Time)
Check out our Arenal Volcano Map for an update on the volcano's current activity. It did, however, enter into a resting phase in 2010. At present, no eruptions are occurring.
There are a number of excursions in Arenal that allow for close viewing of the Arenal volcano. These include hikes through the Arenal Volcano National Park and the 4-in-one Arenal excursion, which includes a trip to the waterfall, a volcano hike, and a visit to one of the area's hot springs.
All photos on this website are the exclusive property of Arenal.net © and can not be reproduced without our written consent except for non-profit purposes with a link and credit to this site.